Master Arcane & Co. have had the joyful experience of performing their own brand of highly erotic, romantic, sexy, hardcore S&M shows in front of audiences all over the world. From California to New York to Florida, from the Caribbean to Europe, audiences have been moved and enlightened by the unique and deeply erotic S&M dynamic produced by Master Arcane and Co.
Using the exotic tools and toys of S&M, woven alongside The Master's 10-year background in Theatre, Master Arcane & Co. produce some seriously sensual entertainment that has opened the eyes of even the most Vanilla (non-fetish) audience members, who regularly report that these shows blow their minds! To quote NUMEROUS audience members seeing a show by Master Arcane & Co. for the Very First Time: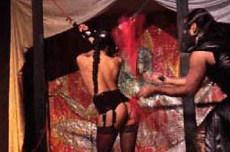 "We never understood the Beauty of S&M until seeing Your Show Tonight."
"You made us want to go out and Buy some S&M toys and Try it!"
"The energy between you onstage is SOOO Beautiful to watch!"
And of course the often-received…
"That was Absolutely AMAZING!"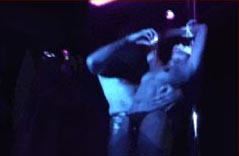 Our shows are always CUSTOM tailored from our wide repertoire of props and costumes to cater exactly to the temperament of the audience, be they attendees of a major Fetish Event or a VIP room full of people Brand New to S&M and the Fetish Arts. Equally, we make sure that our performances never cross the lines of local statutes or the venue's limits. Such Custom Tailoring and the Respecting of Limits universally results in absolutely problem-free performances and the crafting of shows that your audiences will always remember with true amazement and a very large smile.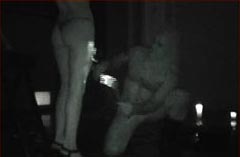 Fees are based on a 20 minute show of two people. If the show runs slightly long, the extra time is on us. For distant locations, travel expenses require that we raise our fees to cover such costs. Barter exchange of covering our room, board and travel expenses can offset these additional costs. Additional cast members also require that we raise our fees, but the show you receive will be well worth it.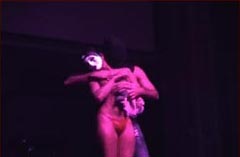 On occasion we will also do free performances for charity or other fund-raising events (although we appreciate if at least our basic costs are covered).
If you wish to book a show or receive more information by e-mail, then please use the Contact Form button below.
CLICK ON THE VIDEO BELOW to see a 3 Minute Video of Master Arcane & Co performing at the VOODOO LOUNGE HALLOWEEN FETISH BALL in Perth, Australia. This was broadcast on the No. 1 nationwide cable TV network in Australia. Please be patient if the video takes a few extra seconds to load. 🙂
Enjoy!