YOU ARE NOW LEAVING THE PROFESSIONAL SERVICES AREA OF MASTER ARCANE'S REALM
AND ENTERING THE VELVET WARMTH OF A MORE PERSONAL WORLD.
PLEASE READ EVERYTHING BEFORE CHOOSING ONE OF THE TWO LARGE BUTTONS AT THE BOTTOM.
You are about to venture Down The Rabbit Hole, into the Fetish Wonderland that Master Arcane has in the past offered a select few. Beyond this gateway you will have the opportunity to explore what The Master requires from someone seeking anything from guidance, training, and / or education in the exquisite experience of Fetish submission and S&M, all the way through to the intimacy of being Owned, of becoming Property, or perhaps even The Master's personal, cherished Fetish Slave. You will be able to step briefly into The Master's Mind and Thoughts regarding His standards and desires when it comes to Romantic Fetish Domination and submission, as well as get a brief sample of The Master's varied tastes in life. This is The Master's Most Personal Art Form and to know him on this level is to bask in the glow of the very genuine fire that is The Master's spirit. Any level of Applicant is welcome, from the merely curious to the passionately seeking. The one universal criteria is HONESTY.
As of 2015, Master Arcane is no longer receiving new Applicants for personal submission. However, upon surveying fans of The Crow Academy, they universally asked that this "Deeper…" section be left up so that others can explore the velvet passageways of the mind of Master Arcane. By all means look around and enjoy, and perhaps even find reflections of yourself.
The following services remain open….
REGARDING COUPLES & INDIVIDUALS SEEKING TRAINING:
We are happy to announce that as of 2010 The Crow Academy opened its doors much wider to Couples seeking to be trained in Romantic Domination & Submission together. In addition, The Crow Academy also receives Individual students via remote Skype Coaching who seeks to excel at The Crow Academy Style of Romantic Domination & Submission. The two methods for these courses are:
If either of these options appeal to you then simply select the appropriate link above to be taken to a page with complete information.
You can also discover a FULL A-Z COURSE on Crafting Superior D/s Relationships in Master Arcane's book,
Igniting The Fire: The Art of Romantic Submission
To continue Deeper is to take the first step into what may become the most fascinating adventure of your life, where you will be guided Step-By-Step into discovering your own Fetish Nature and all the beauty and power contained therein. The journey is not for everyone.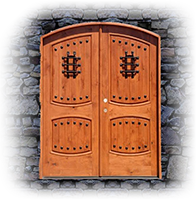 If you feel you are in the right place, then click the button on the LEFT. If this is not your cup of tea, or if you are just here for Master Arcane's professional services (Personal Coaching, Performance Art, Rigging, Etc), then click the button on the RIGHT.