"Warning: Do NOT Attempt What You've Read In Fifty Shades Of Grey Until You See This!"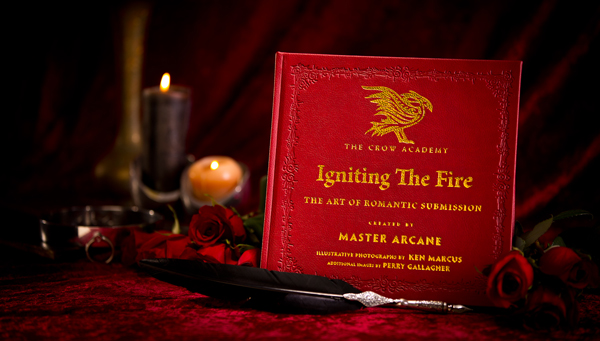 Click on the image above and learn how to get your FREE COPY of
The Crow Academy Guide To Getting Started Safely in
The World of Domination & Submission.
---
World-Renown BDSM Master Reveals:
Exactly how to start your adventure as a new Dominant or new submissive and what you must know as a beginner (this part is critical if you want to have the best possible experience).
The top 3 mistakes people make when looking for a Dom and how to avoid them. For your own pleasure (and safety), you must know these 3 ahead of time.
What you should look for in a high-quality Dom, and which warning signs will give them away as an amateur…. or complete newcomer themselves.
See examples of what real people just like you actually DO in the real world, and be guided to genuinely and safely make your fantasies a reality and much more!
The best places to find a BDSM partner, Dominant or submissive. Learn about the "secret communities" where people are more than happy to welcome you into a world straight out of your wildest fantasies!
And much more!
To learn all these secrets you need to be taught by a Master, someone who will confidently and safely guide you past pitfalls and amateur attempts, and expertly guide you straight to the kind of passionate depths and erotic heights you've been craving. Master Arcane will take you there quickly and easily.
---
When you SIGN UP to receive your FREE EBOOK, you will also automatically be signed up to receive The Crow Academy Newsletter with 100% On-Topic BDSM and D/s articles, Crow Academy Classes & Seminar information, and Crow Academy Newsletter Exclusives strictly for Newsletter Members.
Be sure to add the email address "CrowCall@CrowAcademy.com" to your Permitted / Safe Emails (add to your Contacts or Address Book), and also add "CrowAcacdemy.com" to your Safe / Whitelisted Domains inside your email program to insure you absolutely receive our Seasonal Newsletter (and avoid it accidentally being marked as junk or spam).
You can instantly unsubscribe from the Newsletter anytime you wish, and you will still receive your Free "Guide to Getting Started" Ebook either way. 🙂